Welcome to Year 6!
Our class project for this term is World War 1 and 2/Space (Topic name TBC)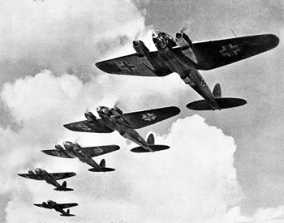 Year 6 will be learning about what life was really like during WW1 and WW2. They will be learning about how each world war started and the catastrophic effects they both had on Wales, UK and the rest of the world. Alongside this, Year 6 will be learning about our Solar System with a focus on magnetism, meteorites and gravity.
During our project the children will be given the opportunity to choose what they would like to learn and how they would like to develop their project. We will share some of the exciting things we learn with you as our project develops through regular class updates (see below). Throughout our project the children will be developing as:
ambitious, capable learners, ready to learn throughout their lives
enterprising, creative contributors, ready to play a full part in life and work
ethical, informed citizens of Wales and the world
healthy, confident individuals, ready to lead fulfilling lives as valued members of society.
If you would like to get involved in our project and have expertise in any aspect of our project that you would like to bring into school, please get in touch on Seesaw!
 Class Updates
We're going to be busy this term! You can follow some of our progress on the Glasllwch Twitter page: @GlasllwchP addition, please see your child's individual link to their SeeSaw page.
Class Information
The following information about Year 6 may be helpful.  Any unexpected changes or updates to the following information will be communicated through SeeSaw or Twitter.

Reading
Thank you for your continued support with your child's reading. The key to success in reading is to read as often as possible and it is so important that your child reads at home as well as in school.
In Year Six, we take part in guided reading every morning as part of a carousel of reading activities throughout the week. Children will take part in a focused reading session with the class teacher once a week and spend the rest of the week completing reading activities linked to what they have read in their session with the teacher, reading a variety of different texts independently and reading for pleasure.
The Year 6 library is stocked with lots of reading materials but if your child would like to bring in a book or magazine from home to read during these sessions they are more than welcome to! We encourage children to read what they enjoy! Recommended books to read which coincide with our project will be shared via home learning resources.
Spellings
Spellings will be sent out on a Friday ready for testing the following Friday via Seesaw. Children can choose spellings from List A or List B. Accurate spelling is important for children's writing development and practising spellings at home makes a big difference to children's writing within the classroom! We encourage the "look-cover-write-check" method for learning spellings.
Numeracy
We are determined to be times table experts in Year 6!  As with reading, it is really important to rehearse these at home as well.
We will begin working on fast recall of all the times tables up to 12 using our fun times tables songs.
This term, we will be covering the following topics:
Shape (2D and 3D shapes and their properties)

Negative numbers 

Fractions of numbers, converting fractions, mixed fractions, improper fractions, finding fractions of amounts

Percentages of numbers 

Calculating ratio 

Managing bank budgets – understanding bank accounts and cards 

Mode, median, range, mean

BIDMAS
Home Learning
In addition to learning spellings and practising multiplication and division facts, we may ask for your support in helping your child with our class project in different ways. Each week a Slides presentation consisting of daily tasks, spelling lists and a home learning task will be shared with the children via Seesaw. Children can access their Seesaw account using their unique QR code stuck in the front of their home learning books. Some home learning tasks may require your child to complete using Google programmes such as Google Classroom, Google Docs and Google Slides. Children must use their HWB log in to access these programmes.
If you are unable to access their home learning resources via Seesaw or Google Classroom, a paper copy of the homework can be provided.
P.E.
P.E. lessons are on a Tuesday morning and a Friday morning. Please ensure that children come to school wearing appropriate PE kit. The children will be reminded of the school health and safety policy of no jewellery being worn during these lessons. If your child is unable to take out their earrings, please provide plasters.
Have a look at the P.T.A. page, under 'School Community' to find out how to participate in the 'Easyfundraising' scheme when you are doing your online shopping!
Our Welsh word of the week
Pwy sy'n gwybod?
Who knows?